Vision Aims & Values
OUR VISION
Hawley Primary School is committed to meeting the needs of our children by creating a caring, stimulating and challenging environment which enables everyone to fulfil their potential. Our collaborative vision statement reflects our commitment to all:
Happy and healthy
Aiming high
Working together
Learning to grow
Encouraging empathy
Yes you can!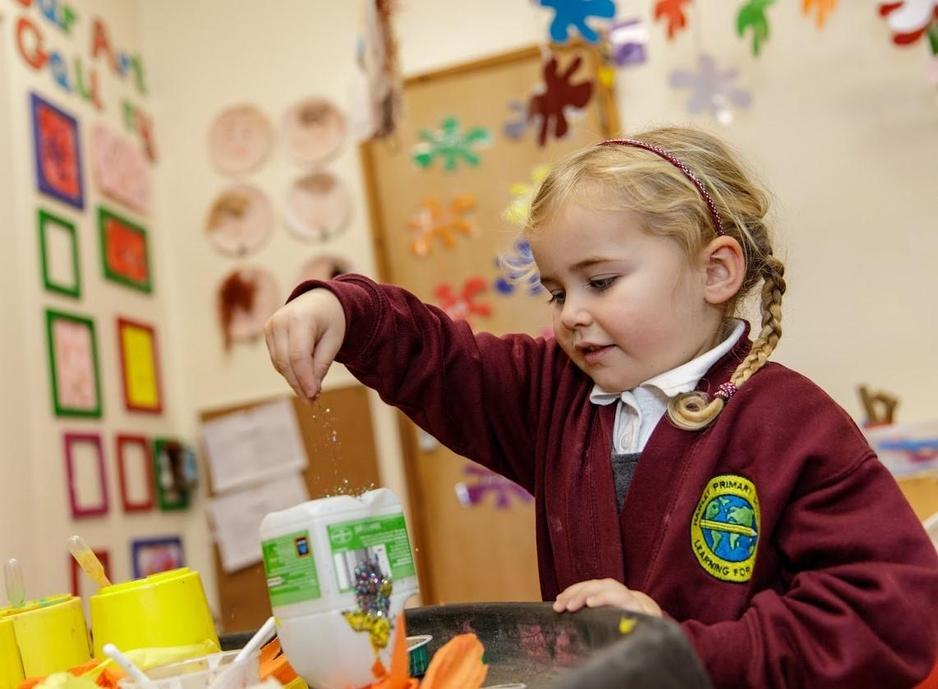 PROMOTING BRITISH VALUES
The Department for Education have reinforced the need "to create and enforce a clear and rigorous expectation on all schools to promote the fundamental British values of democracy, the rule of law, individual liberty and mutual respect and tolerance of those with different faiths and beliefs."
These values are interwoven within the curriculum of Hawley Primary School and are promoted in the following ways:
Democracy
Hawley Primary School has an active School Council and Eco Chief body. Children have the opportunity to put themselves forward for roles within these, with each class represented. The School Council is run by elected committees and Eco Chief apply for the role. Children in Year 6 apply for the roles of House Captain and Sports Leader and are voted for after presenting their ideas and answering questions. Year 6 can also apply for other roles, including Reading Buddies, Times Table Champion and Computing Wizard through a written application. The School Council meets fortnightly with Miss Baker to discuss issues or concerns raised by their peers and other wider school issues, as well as learning walks and working with the wider school community. Further information about the role of the School Council at Hawley can be found in the Pupil Voice section.
The Rule of Law
The children learn about the importance of laws, whether they are those that govern the class, the school or the wider community. The children are taught from an early age the rules of the school, which we refer to as our Golden Rules. Children are taught the value and reasons behind rules and laws and the responsibilities that come with choice. Regular visits from authorities such as the Police and Fire Service help reinforce this message. Our School Councillors, House Captains, Sports Leaders and other pupil voice groups support their peers in thinking through the choices that they make, for example discussing the importance of recycling and adhering to the Highway Code.
Individual Liberty
Our children are encouraged to make choices, knowing that they are in a safe and supportive environment. We nurture, educate and provide boundaries for our children to make informed choices. They are encouraged to know, understand and exercise their rights and personal freedoms and are advised how to exercise these safely, for example through our Online Safety and PSHE lessons.
Mutual Respect
Mutual Respect is modelled throughout the school and is a regular point of discussion during assemblies and in class PSHE sessions. Children learn that their behaviours influence their own rights and those of others.
At Hawley Primary School children are provided with regular opportunities to work alongside children from other schools and backgrounds, for example competing in sports, taking part in music festivals and local cluster learning challenges.